Now a Whiskey in the Rocks is called "Rocks in the Whiskey"
Good whiskey drinkers know what happens when they ask for a whiskey on the rocks on a hot day, the ice melts and the precious drink is watery, without grace or flavor.
Uso Fácil

Todo lo que se debe hacer es colocar las Whisky Stones en el congelador por unas horas, al igual que para hacer hielo y luego las colocamos en el vaso, como cualquier "piedra de hielo".
La diferencia ahora será que nuestro whisky estará siempre como recién servido, sin recibir agua de deshielos, no afectará a la bebida y literalmente podremos servir un "Whisky en las Rocas".
El más recomendado en  Amazon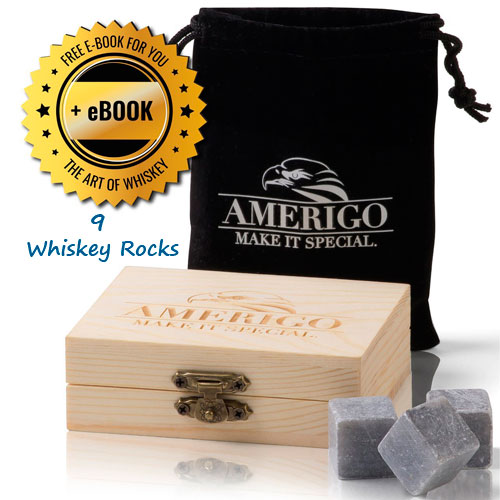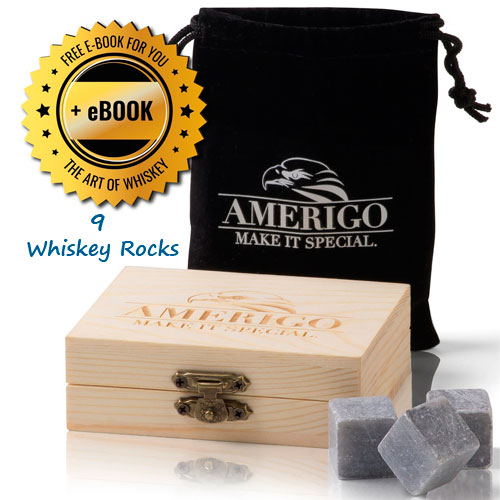 Ver en Amazon.es   Ver en Amazon.com
De entre todas las ofertas encontradas en Amazon, el set de Amerigo cuenta con más recomendaciones positivas que ninguna:
Juego de 9 Piedras Whisky Stones
Empaquetado en un Exclusivo set de madera de regalo
Gratis bolso de terciopelo
Son sin duda objetos de clase, muy detallistas y con  la larga vida que una roca puede ofrecer.
---
¿Deseas comentar este artículo? Deja tus comentarios abajo, compártelo y sígueme en Facebook y Twitter
Facebook: cubirocom
Twitter: @chefcubiro 
---
---
---
Contenido relacionado: