Where can I pay with Bitcoin in Peru?
Some shops and stores in Peru have already begun accepting payments with Bitcoin. According to Coinmap.org, there are already seven regions in the country that accept various cryptocurrencies as payment methods, among which is Bitcoin. Let's see where we can buy and pay with Bitcoin in Peru.
Cryptocurrencies accepted
Bitcoin, Ethereum, Litecoin and others are the cryptocurrencies that have become fashionable in the world and Peru is not the exception, because, as the website of Coinmap.org points out, in the country there are already many companies and businesses that are accepting digital payment methods with Bitcoin, Ethereum and other cryptocurrencies.
Located between the north and south of the country (Piura, Cajamarca, Lima, Callao, Ica, Cusco and Arequipa), these small businesses and companies dedicated to various sectors, among which communications and technology stand out, have adopted this payment system that is used by its customers through its web pages.
Pay with Bitcoin in Peru
Dante Ramírez, owner of the Inti Killa pizzeria in Ollantaytambo, Cusco, says that it is not long since he decided to join this system in order to diversify his income. "Tourists come and I offer them these facilities, especially because cashiers here sometimes do not work," he says. In short, now a good pizza you pay with a few tenths of Bitcoin.
Alberto González, owner of the restaurant Vegetarian Food in downtown Cusco, says he has this payment option since approximately March of last year and has received 40 transactions since then, an average of four purchases per month.
González, like Ramírez, says that at the moment this is just a method of saving and that eventually he could evaluate the way to monetize it, but it is not what he will choose at the moment.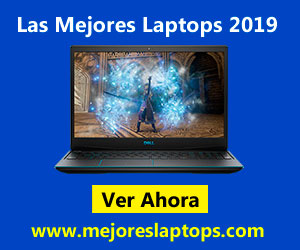 Pay with Bitcoin in Chile
And while the cryptocurrency fashion has generated great international commotion -both in the positive and negative terrains-, we can see that these are getting to gain ground, as it is in the case of Chile where there are already  more than 45 companies They accept this payment method among bookstores, dental centers, tattoo shops and many more, according to Coinmap.org.
How to locate nearby businesses that accept Bitcoin?
Maybe there is a business near you, that accepts cryptocurrencies as a means of payment, and maybe you have passed by and you did not even know it.
Coinmap.org gives you in real time the map that tells you the shops closest to your location, which accept cryptocurrencies as a means of payment.
In addition, on your smartphone you can install the Coinmapp app to locate stores that accept Bitcoin as a means of payment.
---
¿Deseas comentar este artículo? Deja tus comentarios abajo, compártelo y sígueme en Facebook y Twitter
Facebook: cubirocom
Twitter: @chefcubiro
---
Contenido relacionado: