Bread braided with nutella
A sweet bread with very simple ingredients and a whimsical presentation, this sweet bread with nutella is just delicious (who does not like nutella?). Let's begin:
Ingredients:
1/2 cup nutella
Cornmeal for dusting
1 egg beaten with 1 tablespoon water (to paint the pan)
Directions:
On a lightly floured surface, roll dough to form a rectangle, roughly 12 x 15"
Heat the nutella for a few seconds, to make it more fluid and manipulable (in a bowl for a few seconds in water bath or steam)
The following illustrations show how easy it is: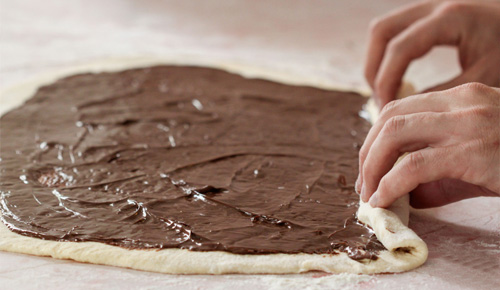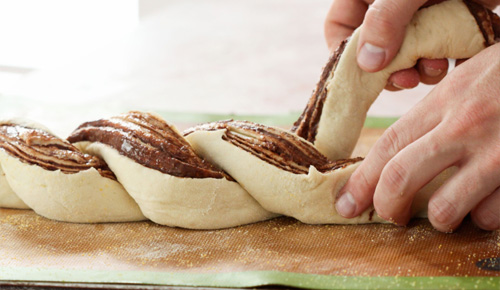 Cover dough with a towel o film and let sit 20 minutes
Preheat oven to 370°F.
Brush surface of the bread with the egg wash.
Bake bread for 25-30 minutes, or until lightly browned on top.
Remove from oven, and let cool before serving.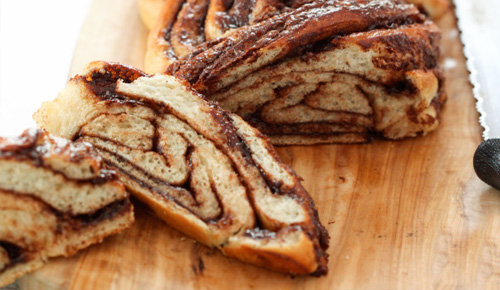 Related links: